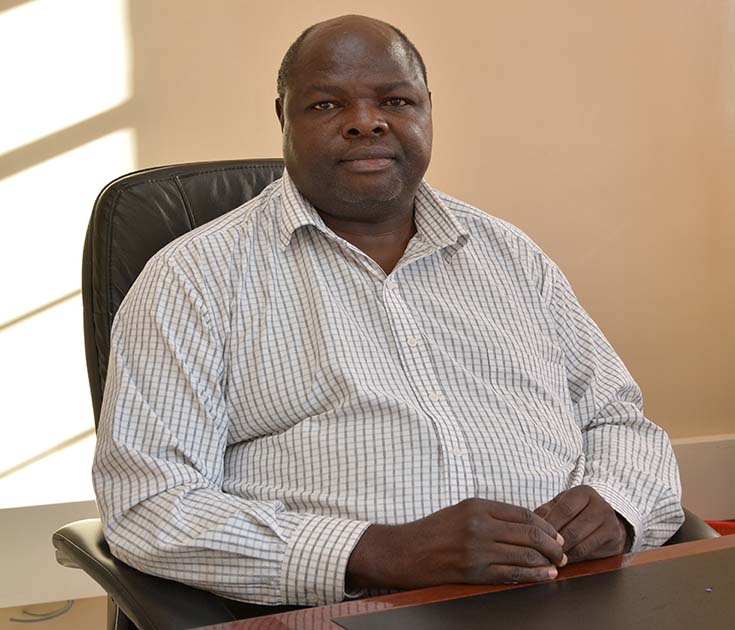 Professor Stanley Ngome Mutsotso (PhD)
Associate Professor of Education (Instructional Technology)
Dean School of Graduate Studies
Department of Curriculum and Instructional Technology
Faculty of Education and Social Sciences
Tel +254(0)721-548-523
Email: smutsotso@kibu.ac.ke
Download CV

Graduate School is mandated to coordinate all postgraduate activities in the University. During the year 2016/2017, the school reviewed 17 Masters and 9 Doctoral curricular, respectively. This was aimed at improving the quality and relevance of the programmes. The student enrollment increased from 395 to 409 as per the Enterprise Resource Planning (ERP) data. In terms of gender 280 are Males and 129 are Female students. Indeed, I am glad to say that quality teaching and research activities are going on in the departments. Guided by its vision to become a reputable world class school, the school excelled in internal ISO 9001:2008 self-assessment ranking. The school has pursued its mandate vigorously and consistently as demonstrated by the high scores in Performance Contracting self-appraisal exercise conducted.
The school has aligned its operations to all the Commission for University Education (CUE) requirements for offering postgraduate studies. In this regard, Graduate Integrity Policy to guide on issues of integrity and plagiarism was approved by the University Council. I am particularly happy to report that our Graduate students continue to win research grants. A total of eleven (11) students competitively won the National Research Fund Grants to support their research projects this year. All students have been encouraged to participate during the 2017/2018 call for research projects. The main challenge facing Graduate Students smooth progression is financing of their studies. All the students are self sponsored and have difficulties paying fees on time. Although the school has been working closely with Higher Education Loans Board (HELB) with the view to provide awareness for loan packages, very few students have applied and benefited from the scheme.